Welcome to Redemption CCG WV!




What is Redemption CCG? Click Here to find out!

CARD LISTS UNDER CONSTRUCTION


Home of the 2003 T-1 National Champion.
This website will be a newer version of my
old site
. I couldn't remember my login information so I decided to make a whole new site.
My plans are to have card lists, decks, strategies, etc. I mainly play T-1 2-Player so most decks and strategies will revolve around those game types. Anyone who wants to write strategies or post decks for other game types can feel free to
email me
!
I am currently working on the trading center and card lists in my spare time, although it is taking longer than I would like it to.
---


Recent Updates:
Updated the Trade Center. (3/4/2015)
Working on card lists. (3/3/2015)




Finished The Women Card List. (3/28/2014)
Added Redemption WV News. (3/24/2014)


The Ten Commandments of Redemption

#1 - Any means Any and All means All
Yes, even your own, as long as it's a legal target.

#2 - Sites are Sites; Forts are Forts; Covenants (at face value) are Covenants; Curses (at face value) are Curses
"Can I use this 'search for Enhancement' card to get a Covenant from draw pile?" NO.

#3 - Cannot be Negated means Cannot Be Negated
Not directly, not indirectly, no way, no how. That puppy sticks.

#4 - Prevent stops abilities going forward. Interrupt stops abilities going backward. Negate does both.
... and cannot-be refers to these same directions

#5 - Negates Cascade; Any Cards That Take Effect as the Result of a Negated Card, are Also Negated
Use Coat, play an off-color Enhancement, negate Coat, the Enhancement fizzles also.

#6 - You Can't Interrupt a Prevent if Your Interrupt is Prevented
"I prevented you." "But I interrupted you after." "But my prevent stops your interrupt first."

#7 - Rock (protect/immune/ignore) beats scissors (cannot be negated); scissors beats paper (interrupt/prevent/negate); paper beats rock.
Dynamite and Spock cards not included.

#8 - Cards Take Effect in the Order They Are Played; Dominants Take Effect in the Order They Hit the Table.
One at a time, people.

#9 - Discarding a Card Does Not Negate Its Active Special Ability
You have to interrupt/prevent/negate a special effect to stop it.

#10 - Prevents Stop a Player From Doing Something, Protects Stop Something From Being Done to You.
Who is the target of your card? Is it your character? Or is it his?


---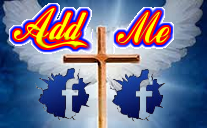 ---
Redemption is a Registered Trademark of Cactus Game Design, Inc. 1995 - 2007. All images from the cards found on these pages are copyright of Cactus Game Design, and are used by permission. Comments found on this page are those of the webmaster and not necessarily those of Rob Anderson or
Cactus Game Design
.
---
To contact me for any reason please email me at:
SilencedMatrix@gmail.com